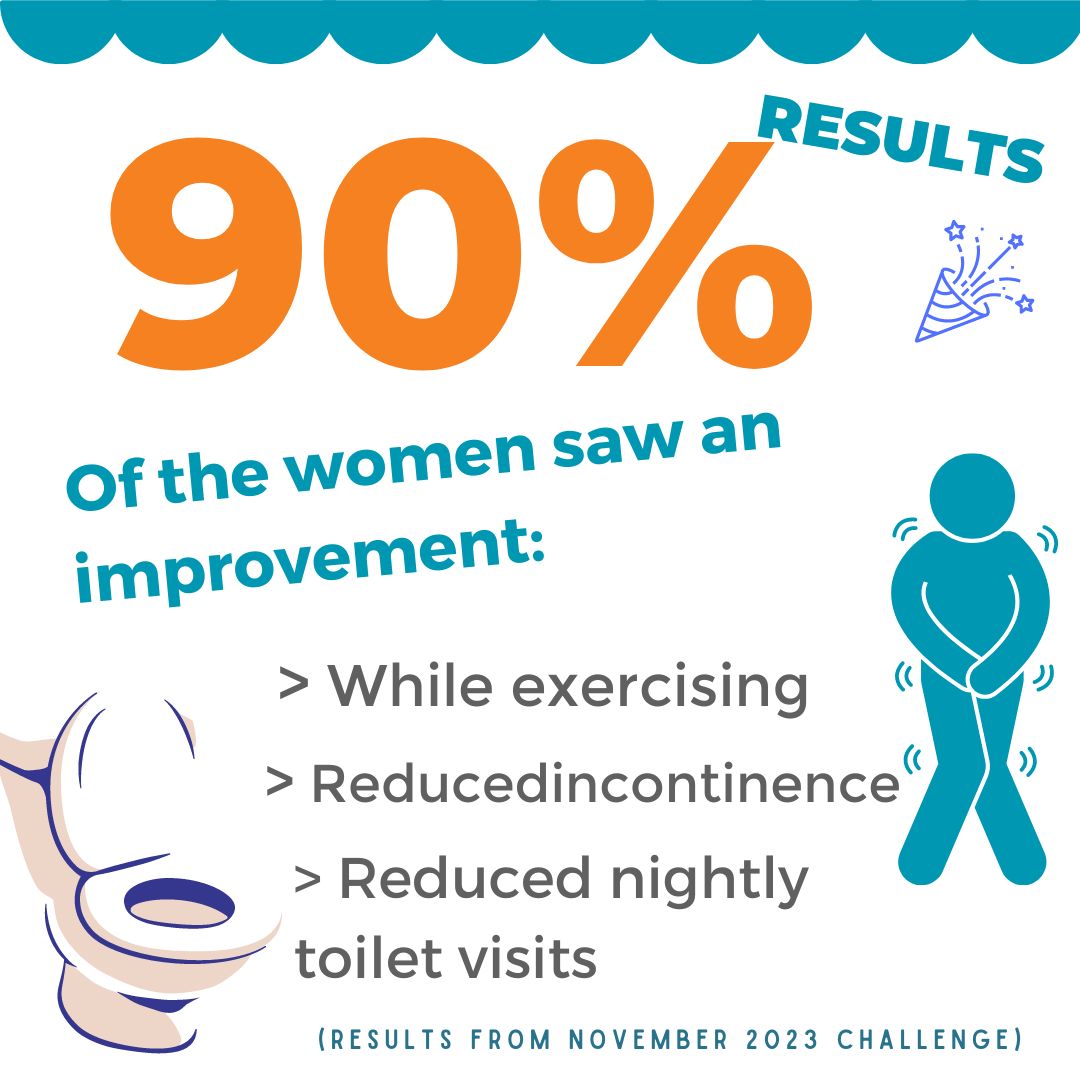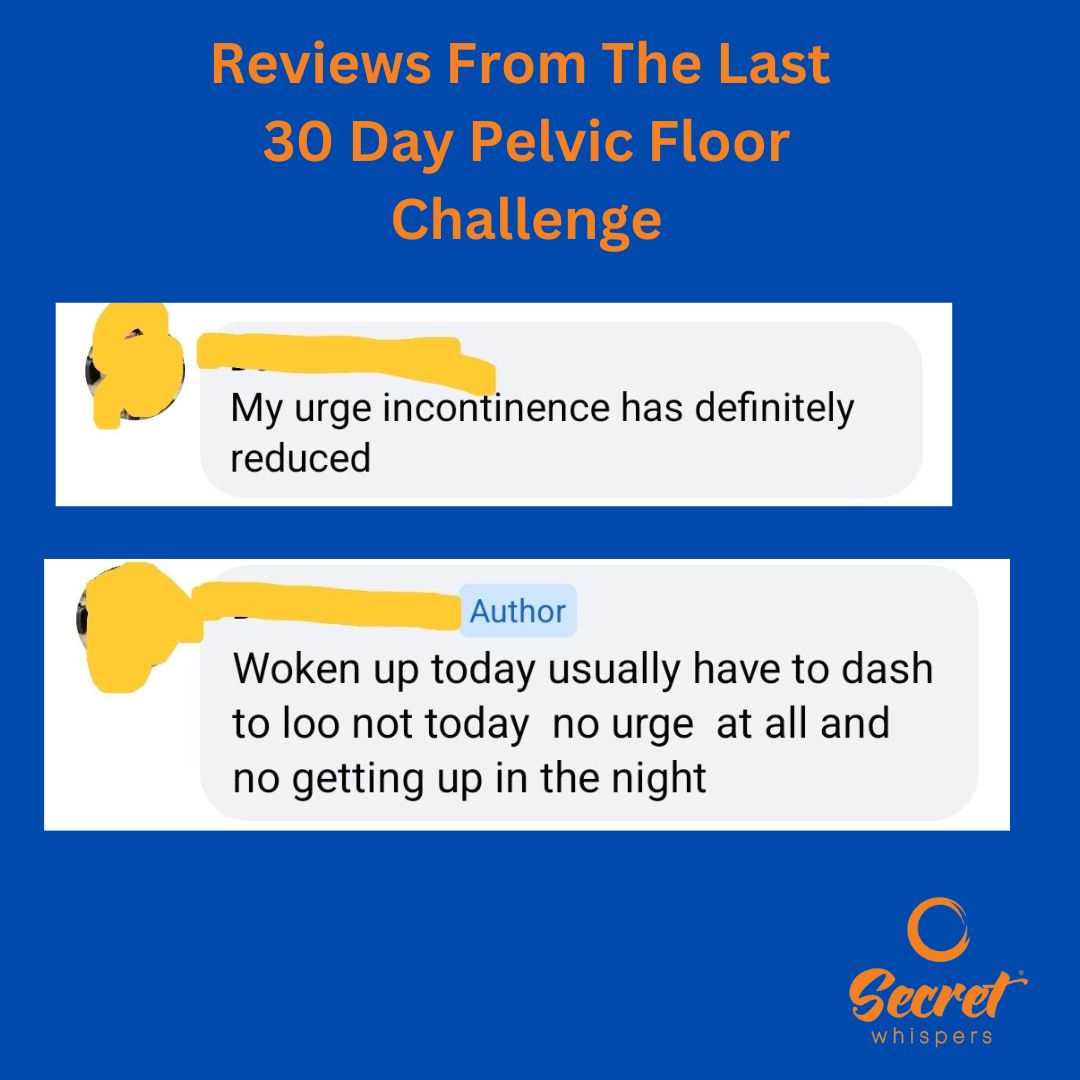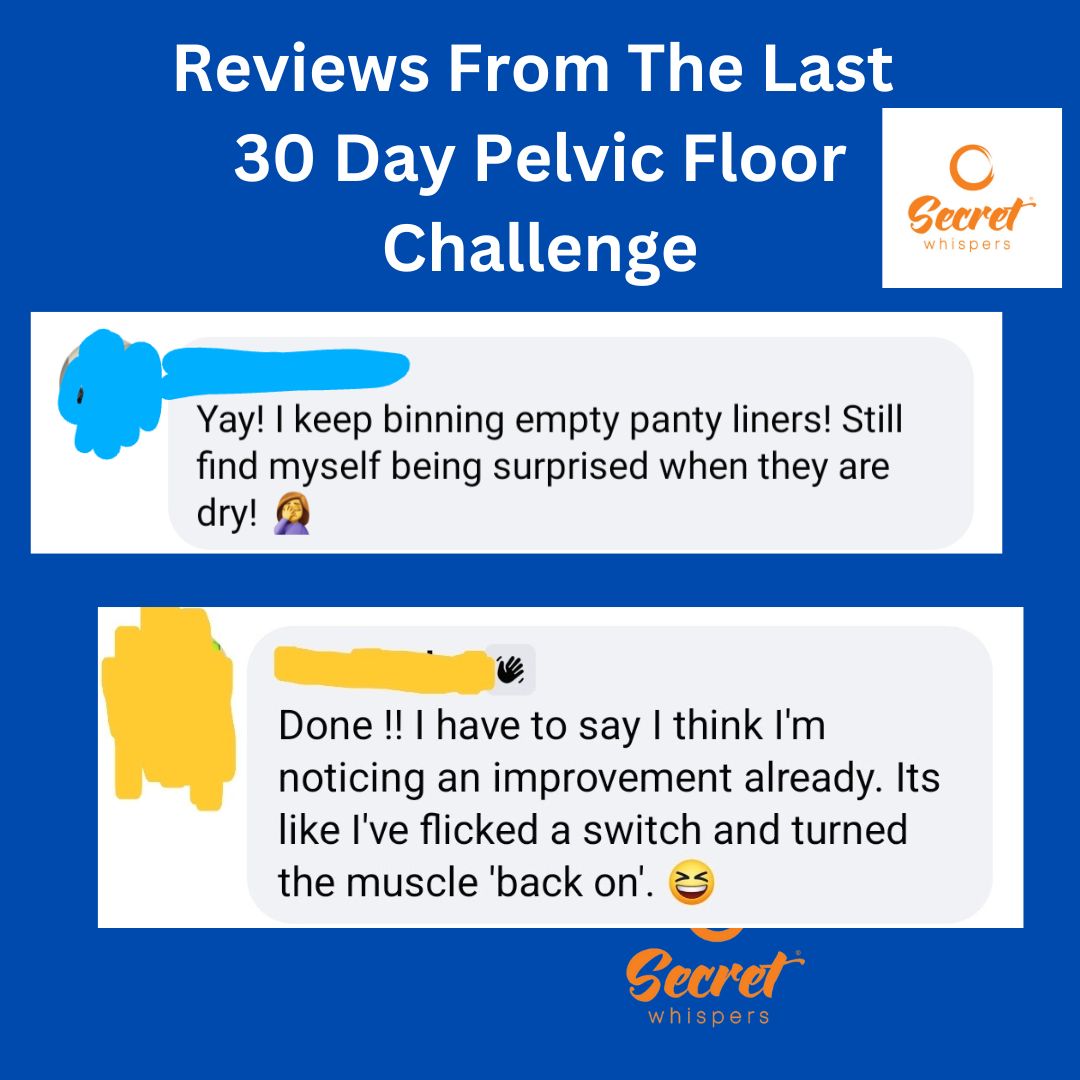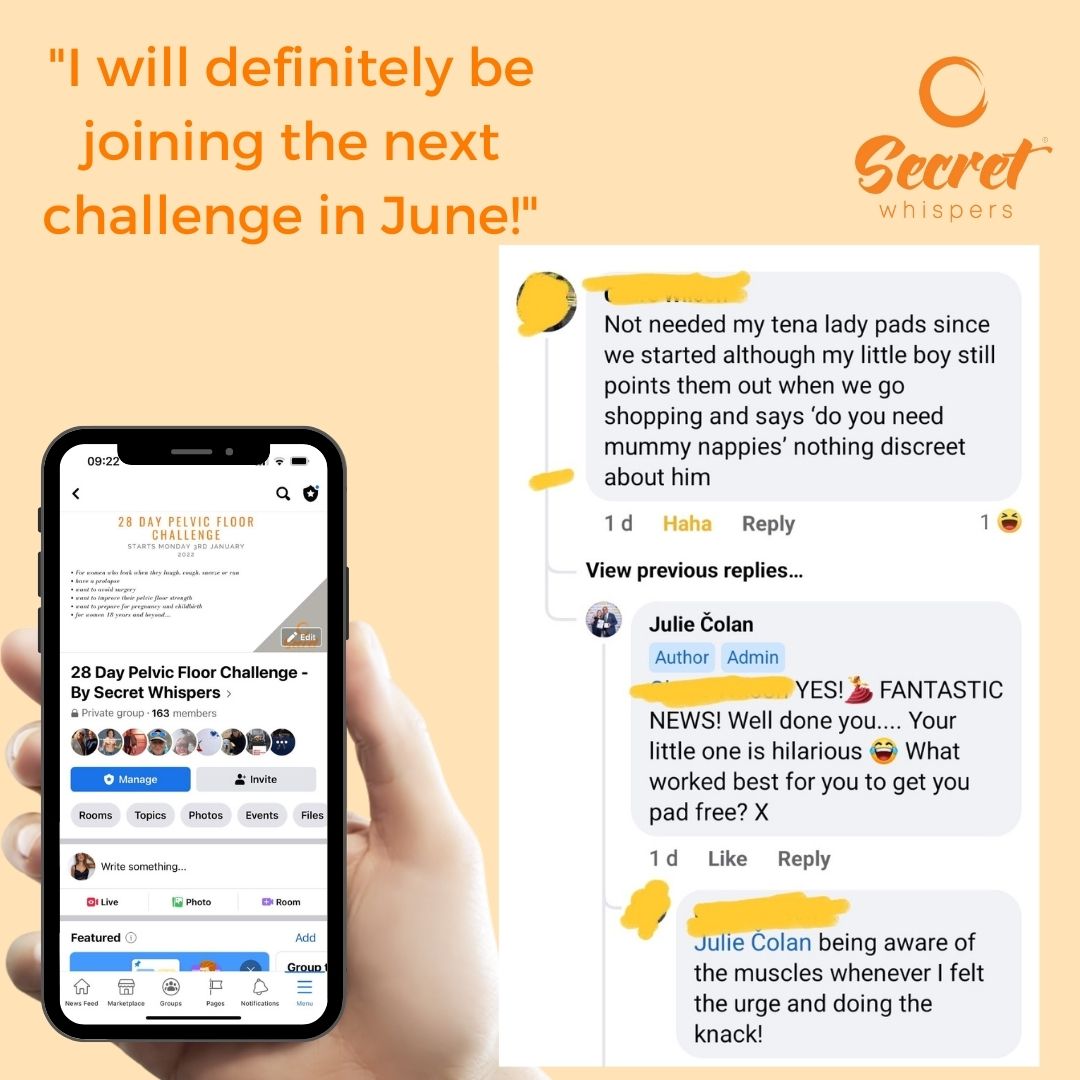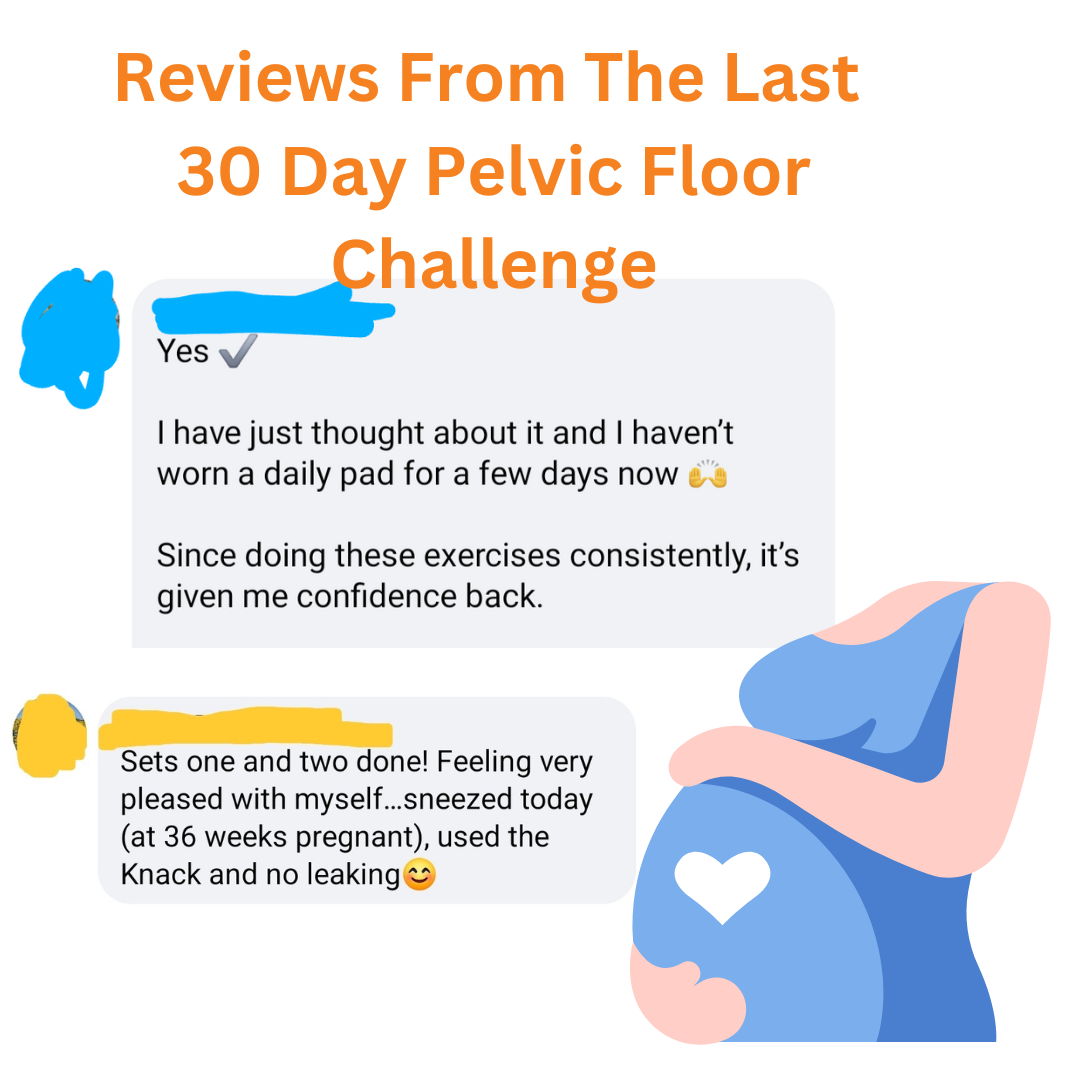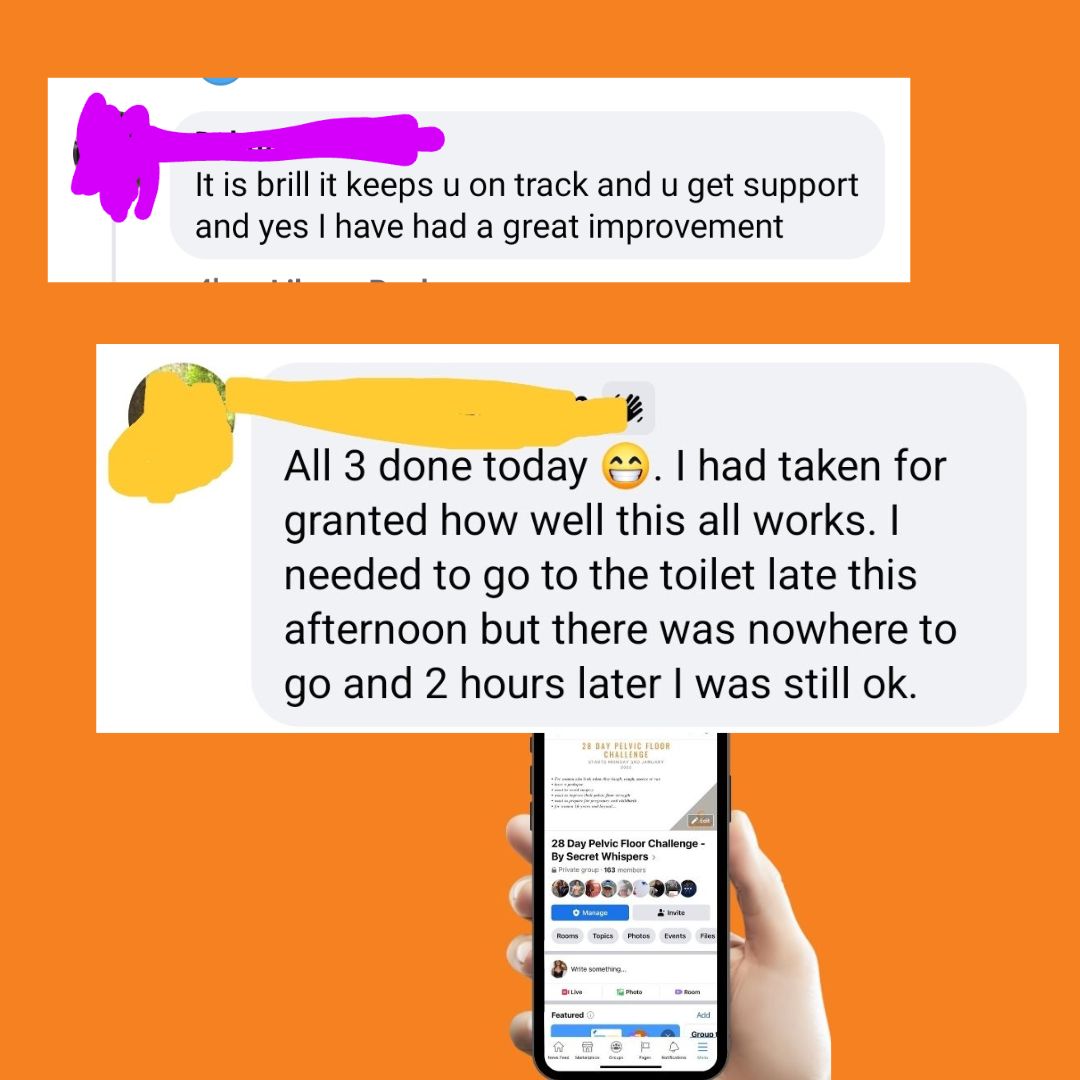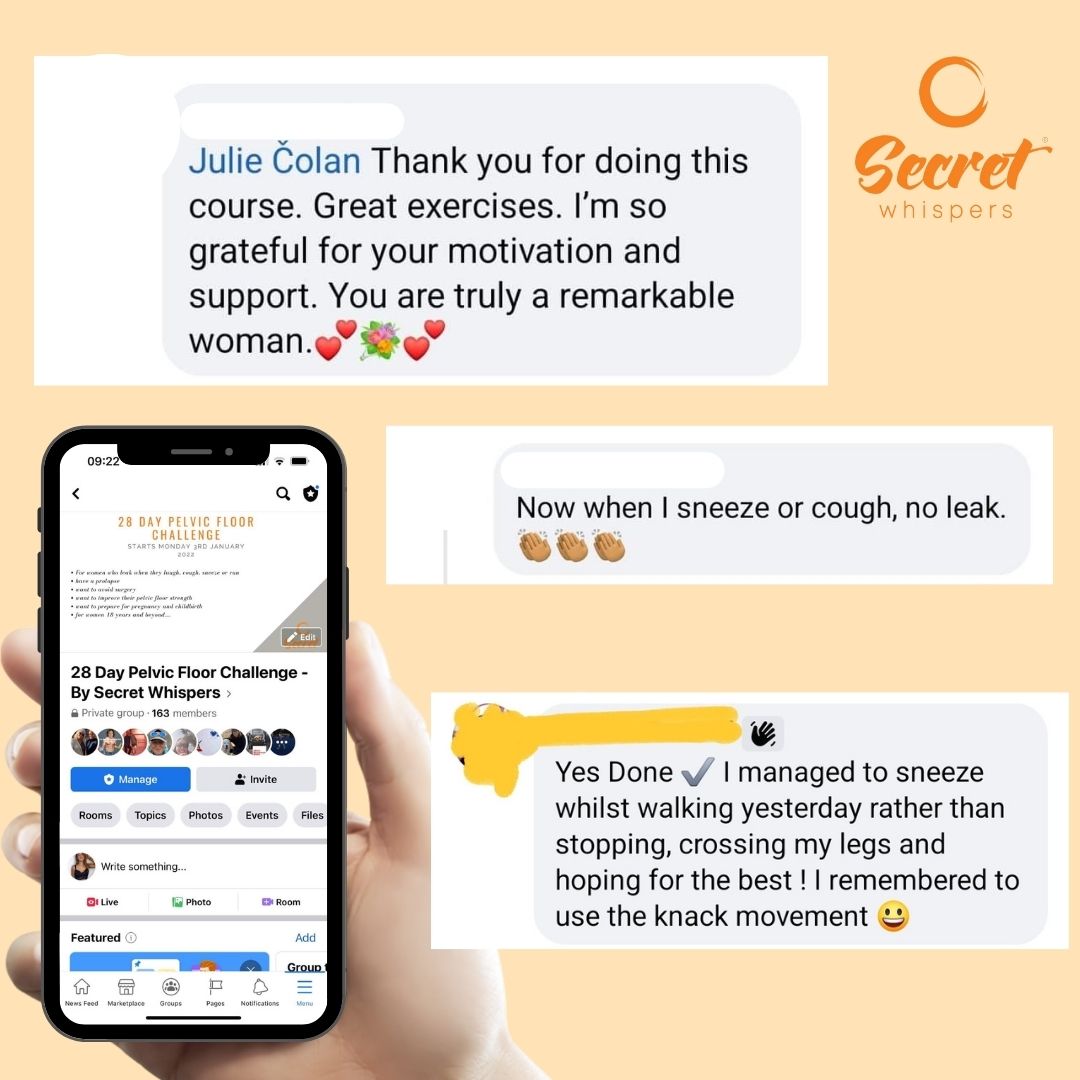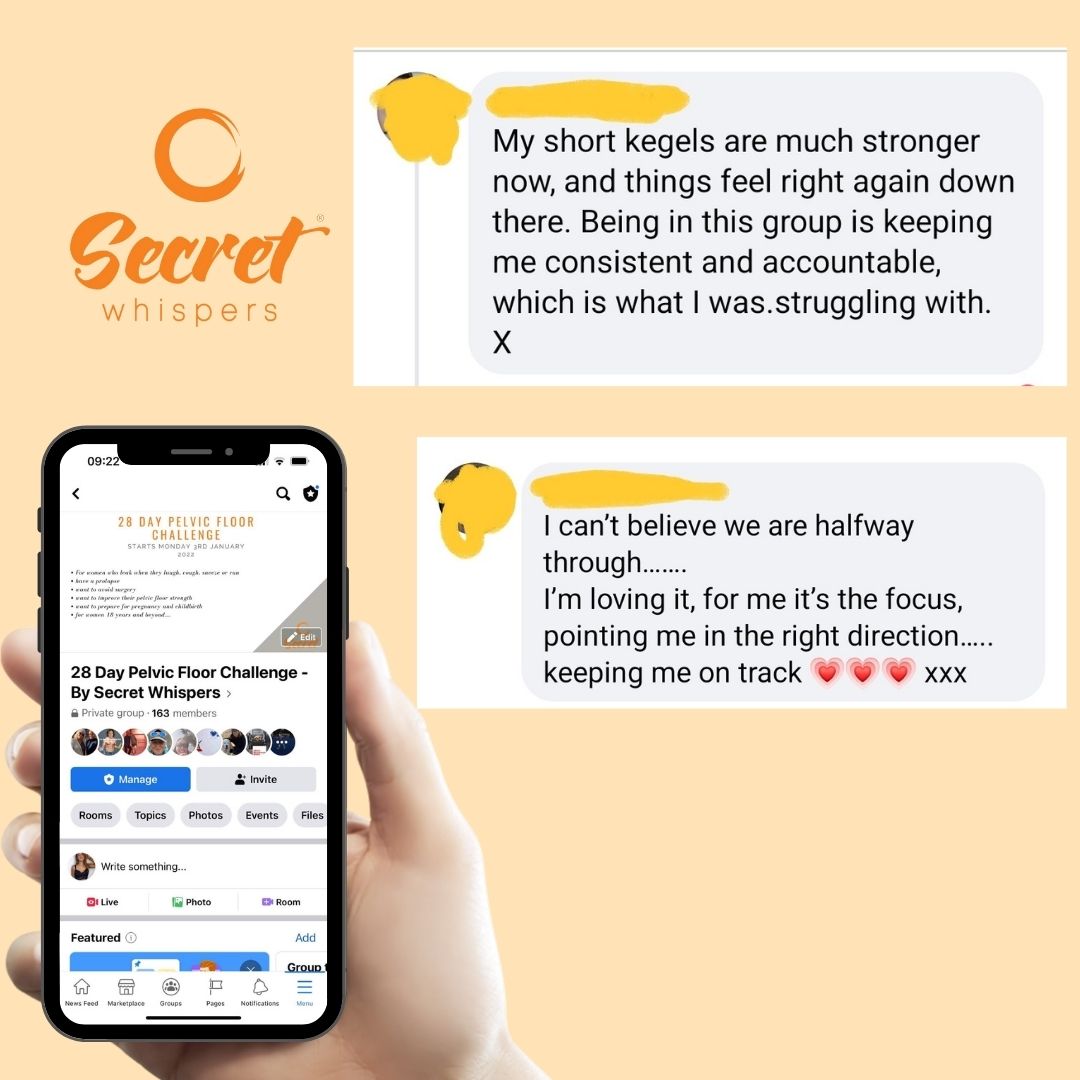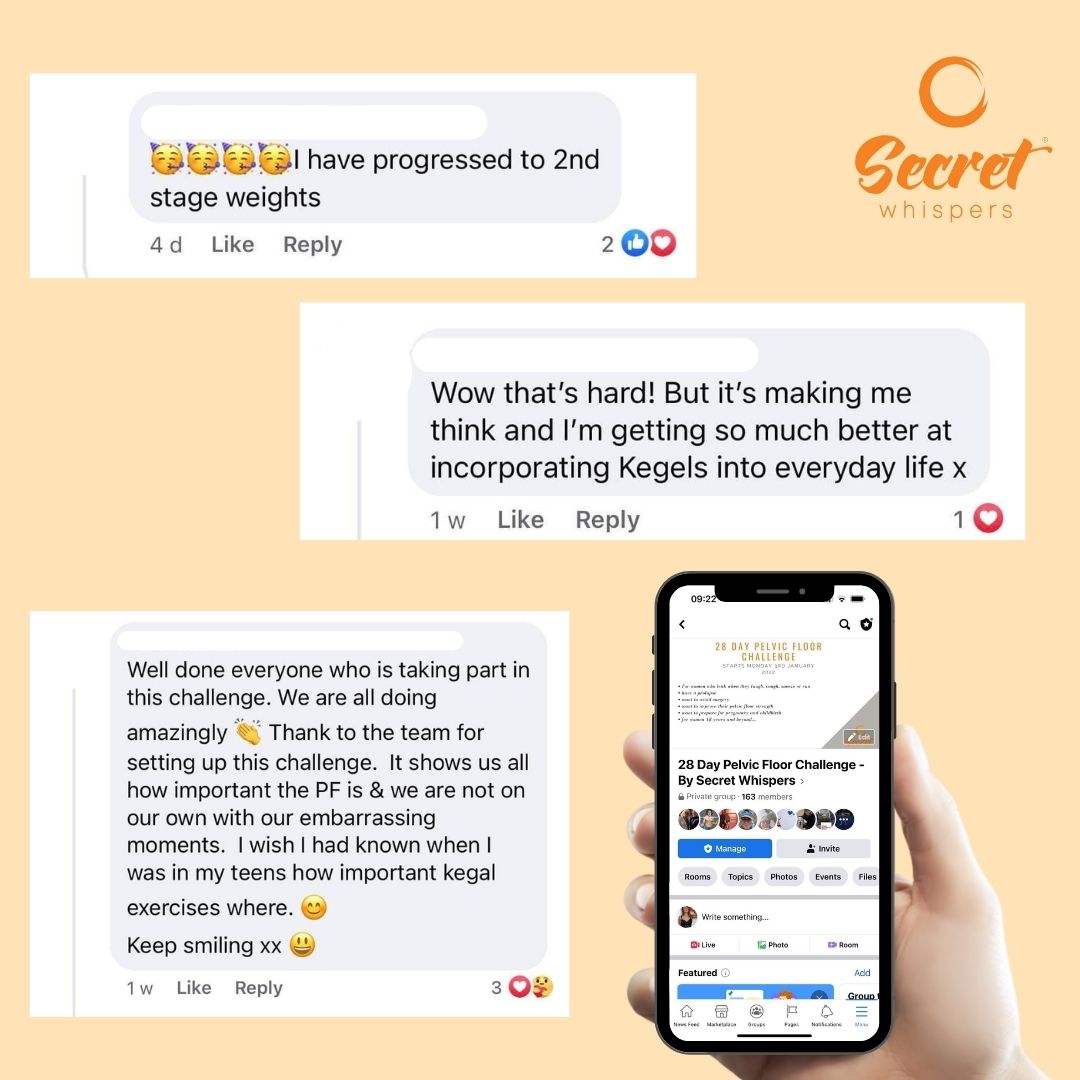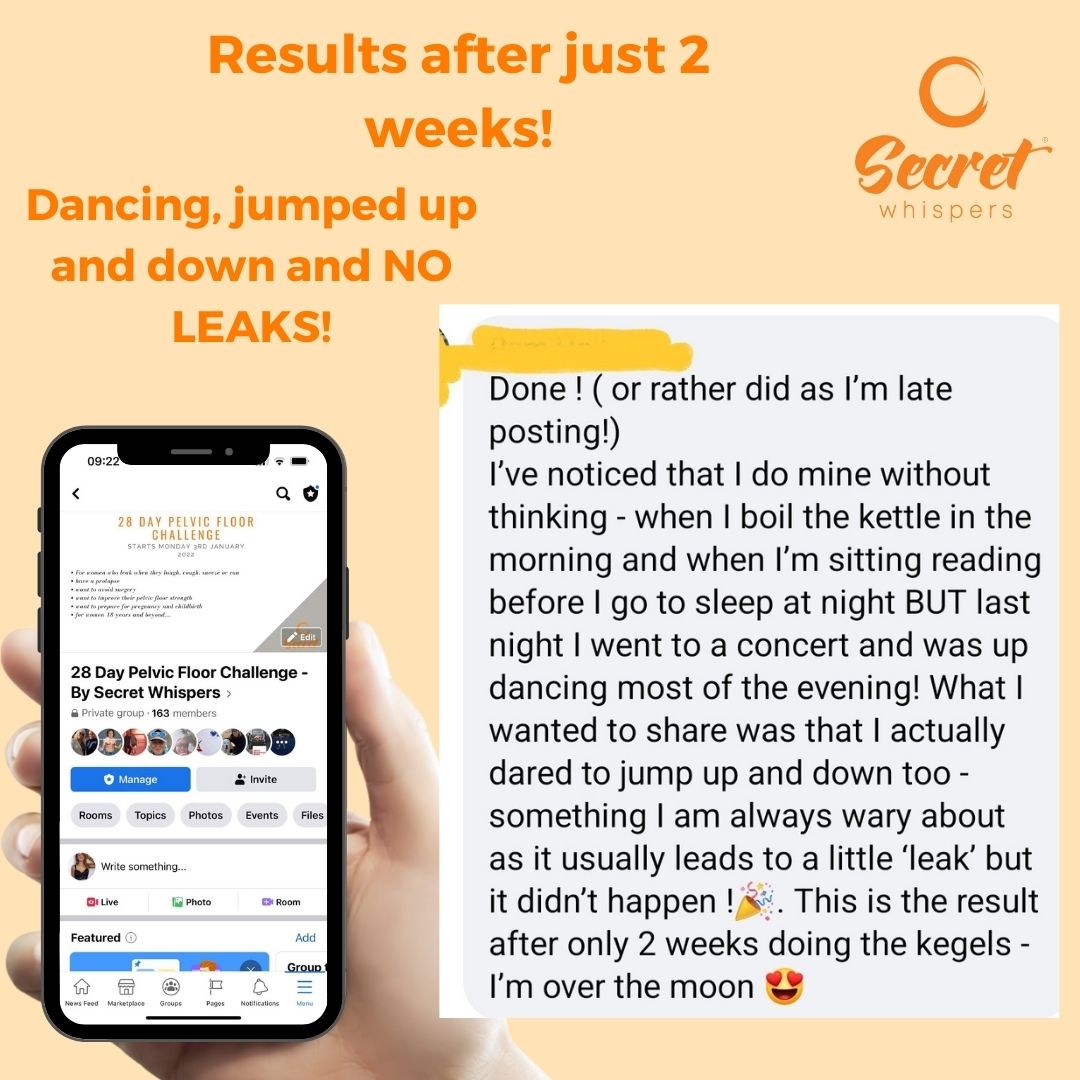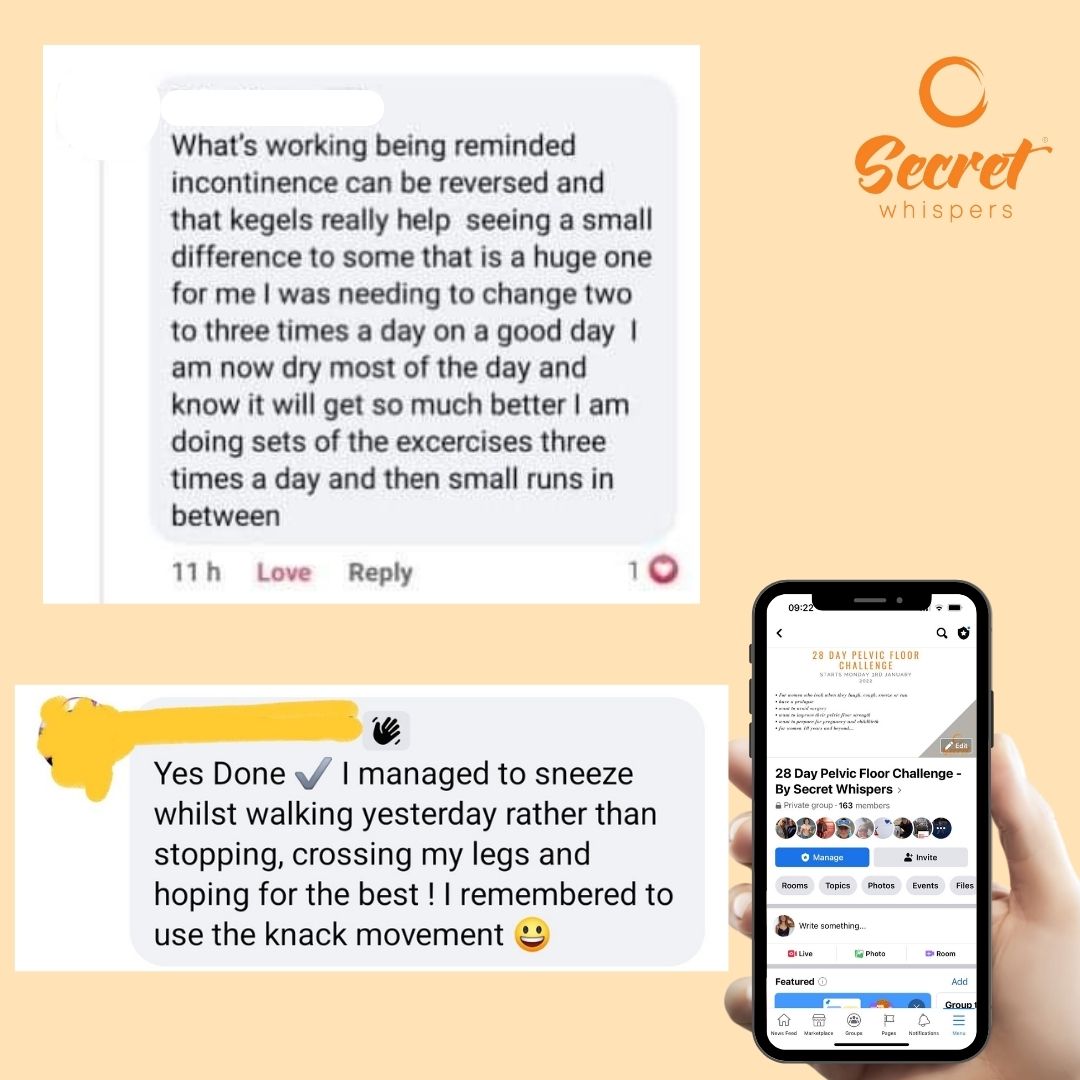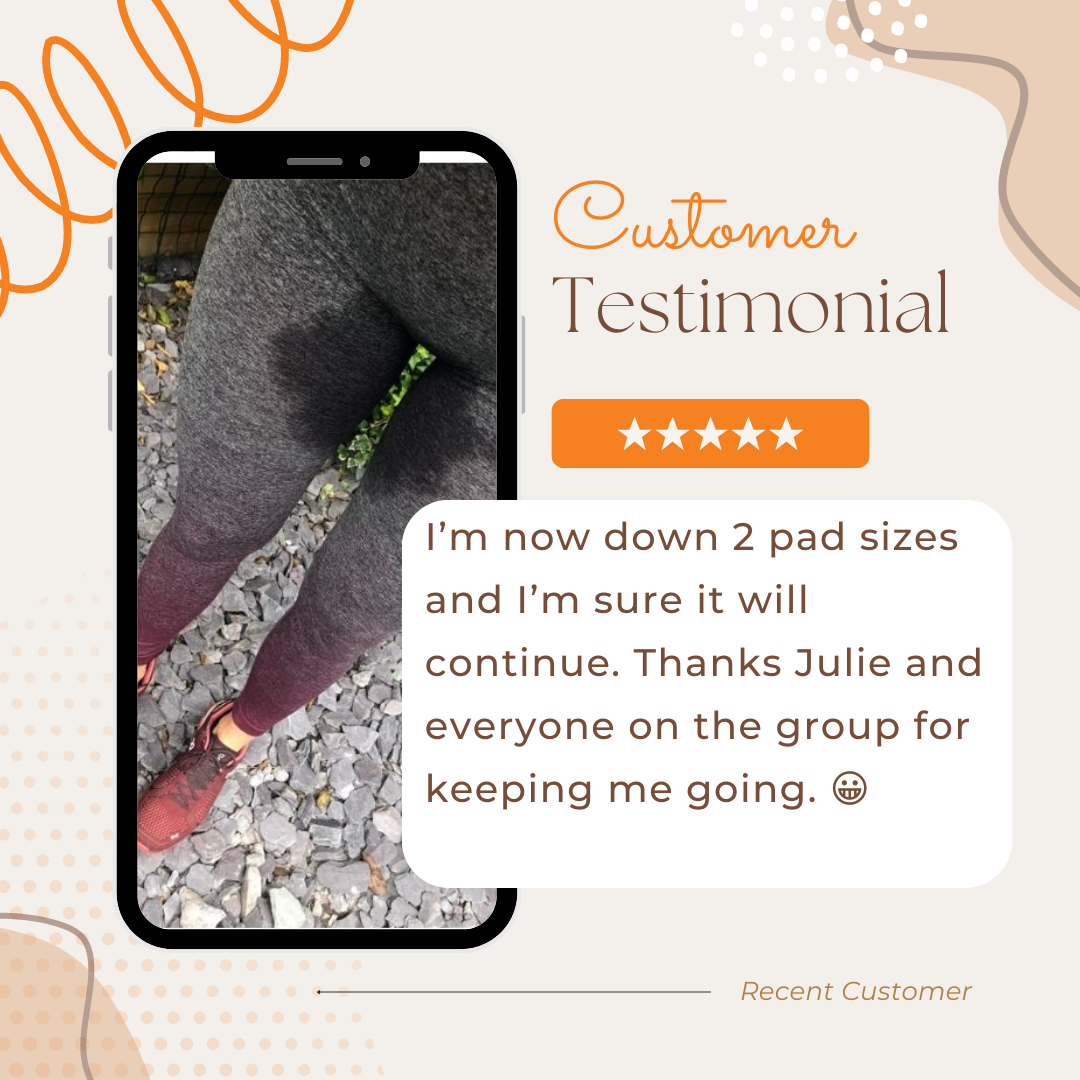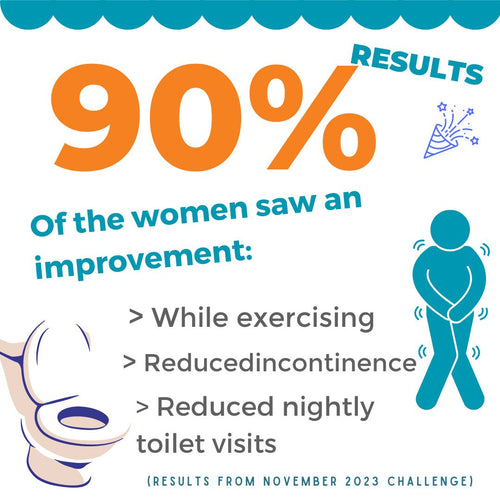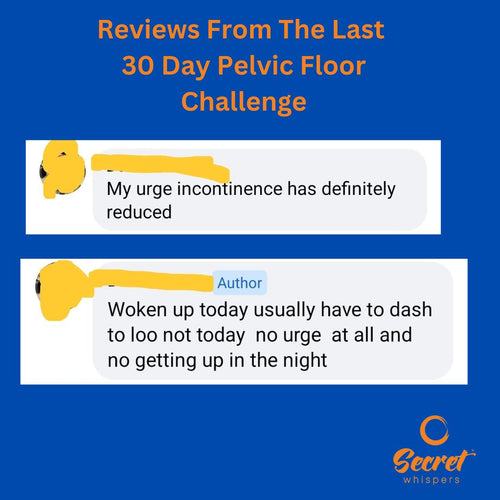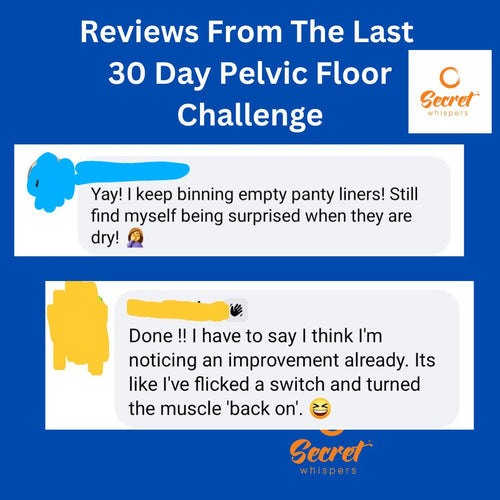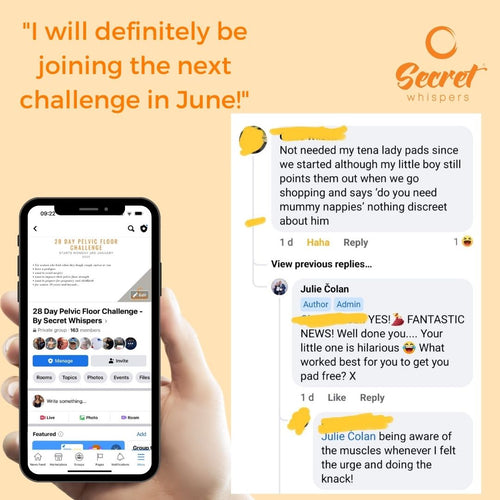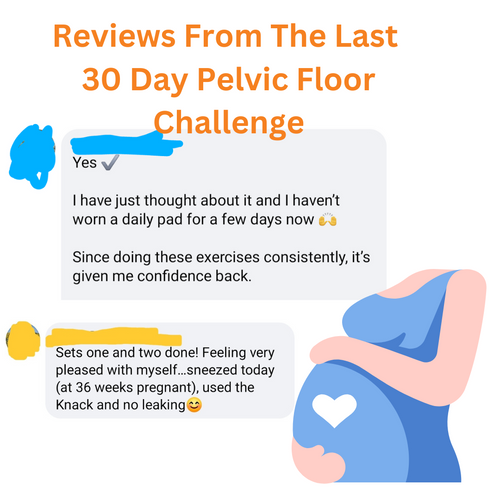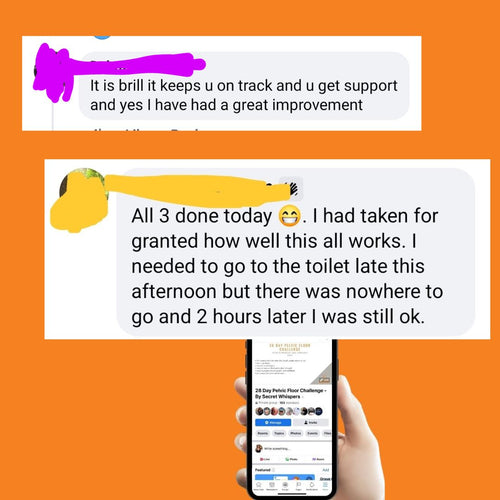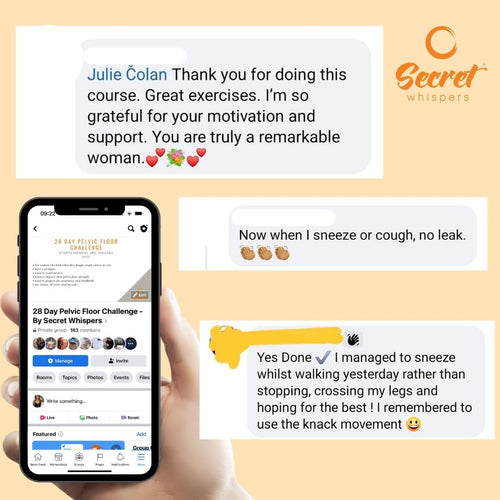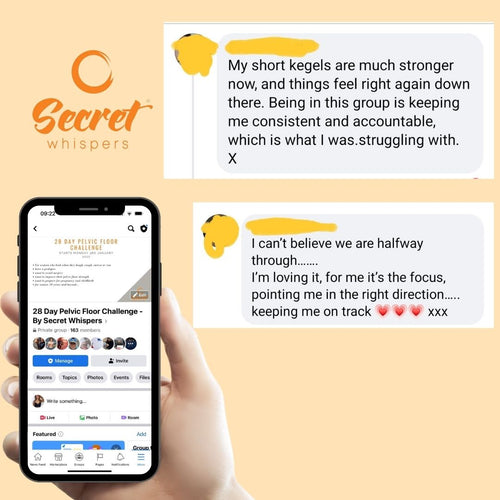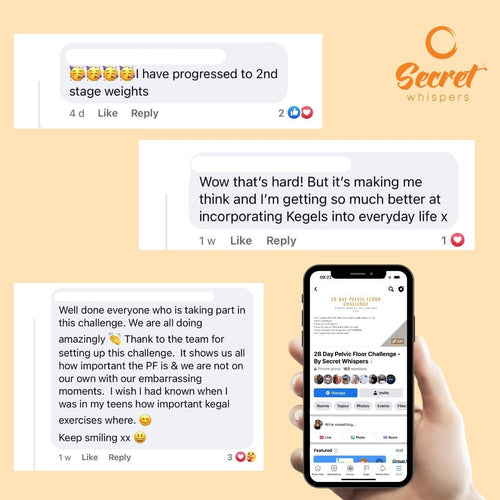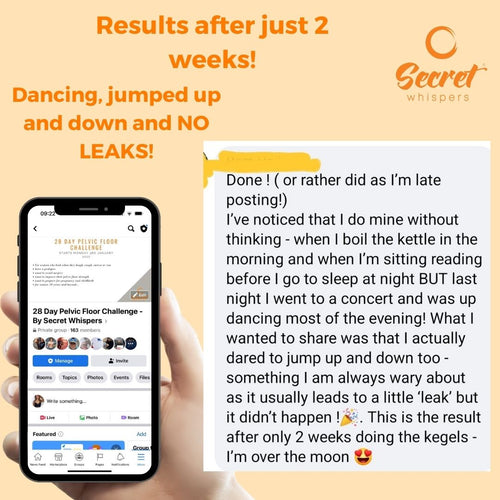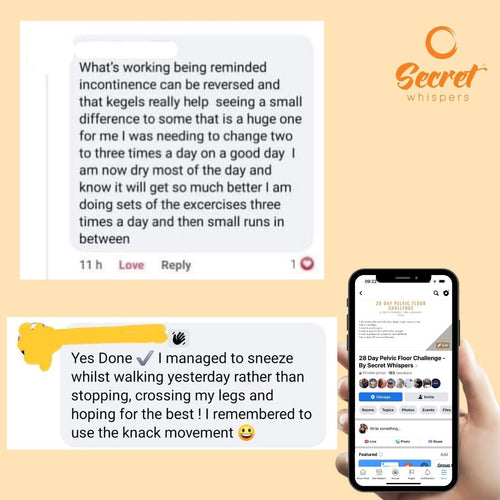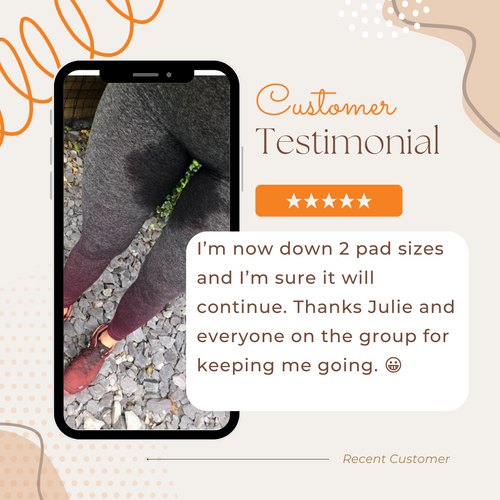 UK FREE Express Delivery!

Award Winning Company
Are you tired of dealing with leaks and wearing pads?

Do you want to feel more confident and comfortable in your body? If so, our 30-day pelvic floor challenge is the perfect solution for you.
 During this challenge, you will receive daily pelvic floor exercises, expert speakers, and support from a community of women just like you who want to improve their pelvic health.
 You'll learn how to do Kegel exercises properly, and how to incorporate them into your daily routine for maximum effectiveness.

💃🏽 By the end of the challenge, you'll have a stronger pelvic floor and be able to control your bladder and bowel with ease.
You'll also feel more confident and empowered in your body, ready to take on all the summer activities you love without worrying about leaks.

Join our 30-Day Pelvic Floor Challenge today and say goodbye to leaks and pads for good!
Just £24.99 for 30 days of Pelvic Floor Exercises.
(Only £00.83p Per Day. Costs less than incontinence pads)
Incredible value. Have a look at just some of the feedback.
⬇️⬇️⬇️


Every day there will be a new workout activity. 
 You will be invited to a closed private Facebook Group. 

 You will get daily pelvic floor exercises to help you strengthen your pelvic floor.

 You receive a printable 30 Day Pelvic Floor Challenge Accountability Diary To Tick Off As You Go.


 You will be in a community of women just like you who need support and accountability.

 The exercises are very simple. This is NOT a keep fit or exercise class. We just focus on your pelvic floor.

 Facebook lives and Q&A Sessions

 Product discounts and FREEBIES!
>>> SIGN UP NOW AND BE LEAK FREE Fast⛱️
Limited Places... Sign up now to secure your place.
You get the best results by doing the exercises wearing your Secret Whispers Pelvic Floor Training Kit. Of course, you can choose to do the exercises without wearing the weights.
If you haven't ordered your Kegel Weights you can click the link below. Use the code

PELVPOWER

to get 10% off. ⬇️⬇️⬇️ 
READY TO BOOGIE WITHOUT FEAR OF BLADDER LEAKS? 🕺🏽💃🏻
This challenge is life changing
"I suffered from a prolapse and all of the issues that come with it. I say from (past tense) because during the course of this challenge I have gotten my life back and control of my pelvic floor. I can walk, cough, sneeze, etc without a pad! The challenge has shown me how to incorporate kegels into my everyday life and how do them in regular exercise. The big win is that after 30 days, kegels are now a part of my daily routine. And, even more important, the group is full of wonderful women with the same problem supporting and sharing experiences. Who would have have that that doing kegels twice day and talking about incontinence could be such a rewarding experience. I highly recommend the the kegel weights and the challenge - it will make a difference."


30 Day Challenge
After taking part in 4 challenges I can honestly say they are well worth the money. As a group we support each other through comments we make after each day's exercise and Julie answers questions and offers support so quickly. There's lots of information and live talks and there's always something new to learn. To sum up the challenge is fun, enjoyable and your pelvic floor will thank you for taking part. If you are thinking about the next challenge and you want to learn how to do Kegel exercises effectively join now. You'll be in great company. I am so glad I found Secret Whispers and Julie is just wonderful.
Fabulous
Another wonderful challenge lots of fine while improving my pelvic floor a lot of camaraderie and support would recommend to all
Really supportive programme
There has been so much online opportunities since the pandemic but the 30 day challenge is amongst the best I've engaged with. It really has been a challenge to keep up with, what is, a very comprehensive programme and I've not always managed it. Knowing I can incorporate kegels into my everyday is really positive, so walking and yoga both provide opportunity to keep up the practice. I would certainly recommend the programme, it's inspiring, informative, supportive and worth every penny.
30 day challenge
I have been fighting a losing battle with my pelvic floor for years. Nothing has made much difference, and my worst nightmare came true when I developed a prolapse. Having embarked on the challenge, I finally feel as if I am turning a corner. Not a miraculous amazing lightning bolt of success, rather a sense of regaining control. The challenge has made me really think about my exercises, when and where I do them, what works and what doesn't.
I wasn't able to do it all, but I do understand a LOT more about what I need to do. I know I will continue to do my exercises, having got into a better rhythm. I WILL be enrolling again, and next time round, I want to be able to do all the exercises, with my weights, without worrying about where they will end up!
Thank you Julie, and team. It's been good to share as well- we don't usually have anyone we can say this stuff to, who understands. It means a lot.
30 Day Challenge - WOW!
I was worried at the beginning of the course as to how effective it would be and how good I would be at being committed. I needn't have worried, Julie kept me focused with the daily challenges and the slightly competitive side of me came out as I wanted to succeed.
The support and camaraderie from other members of the group and Julie was brilliant. When I had an off day, I had messages from people I didn't know encouraging me and wishing me well. I have never experienced this before during any course.
The improvement in the strength of my pelvic floor I experienced in 30 days has exceeded my expectations. This course is AMAZING! 🤩
If you are having doubts about signing up for any reason, then don't have them. You will have support all the way through. Any questions are answered clearly by Julie, who will help you to understand your pelvic floor, your body and so improve your quality of life, giving you confidence to 'hold on' a bit longer, leave expensive continence pads at home and generally enjoy life to the full again.
Thank you, Julie, for everything during this course! You have certainly helped to be more confident with my pelvic floor and what I can now do! Keep up the good work! 🙏🏻😘