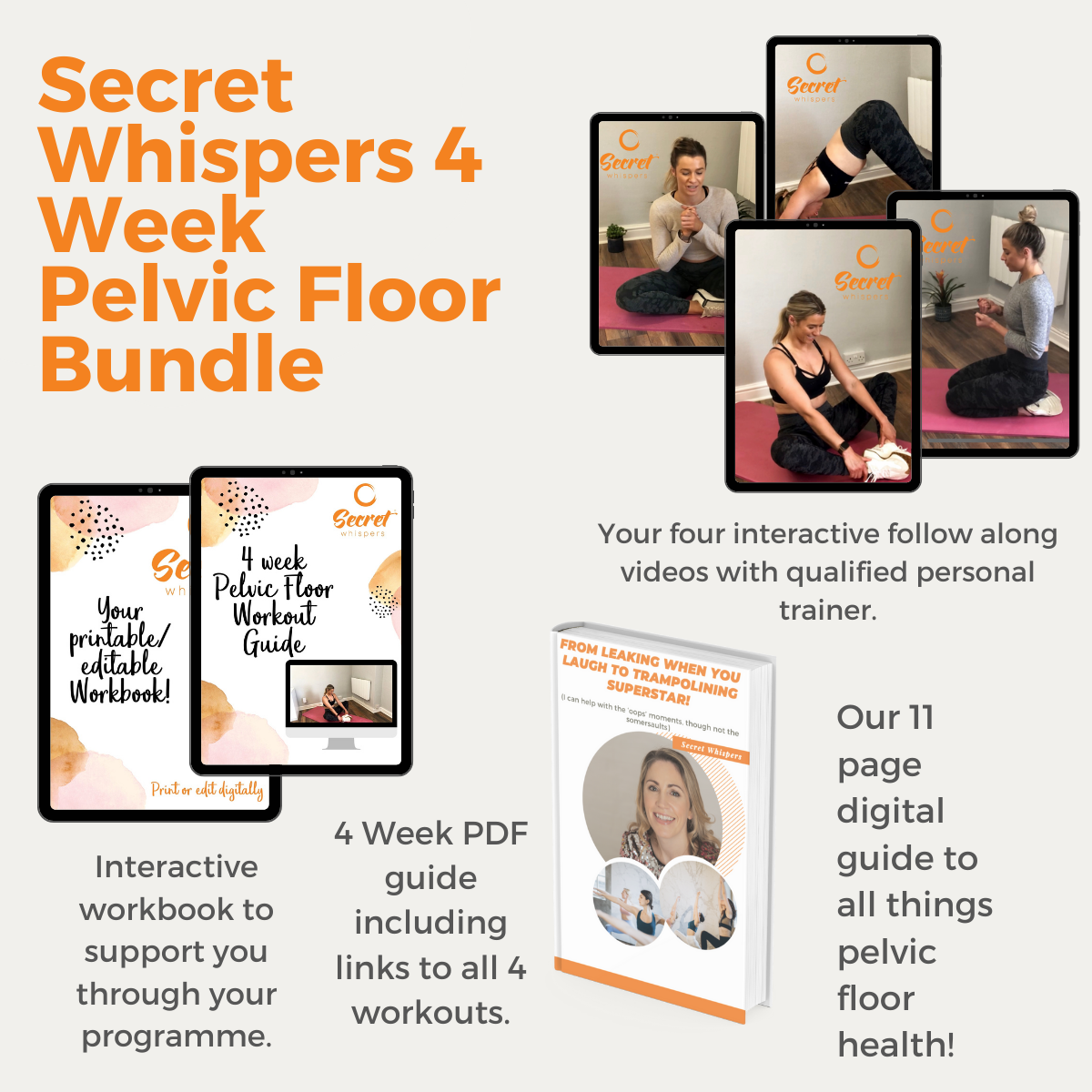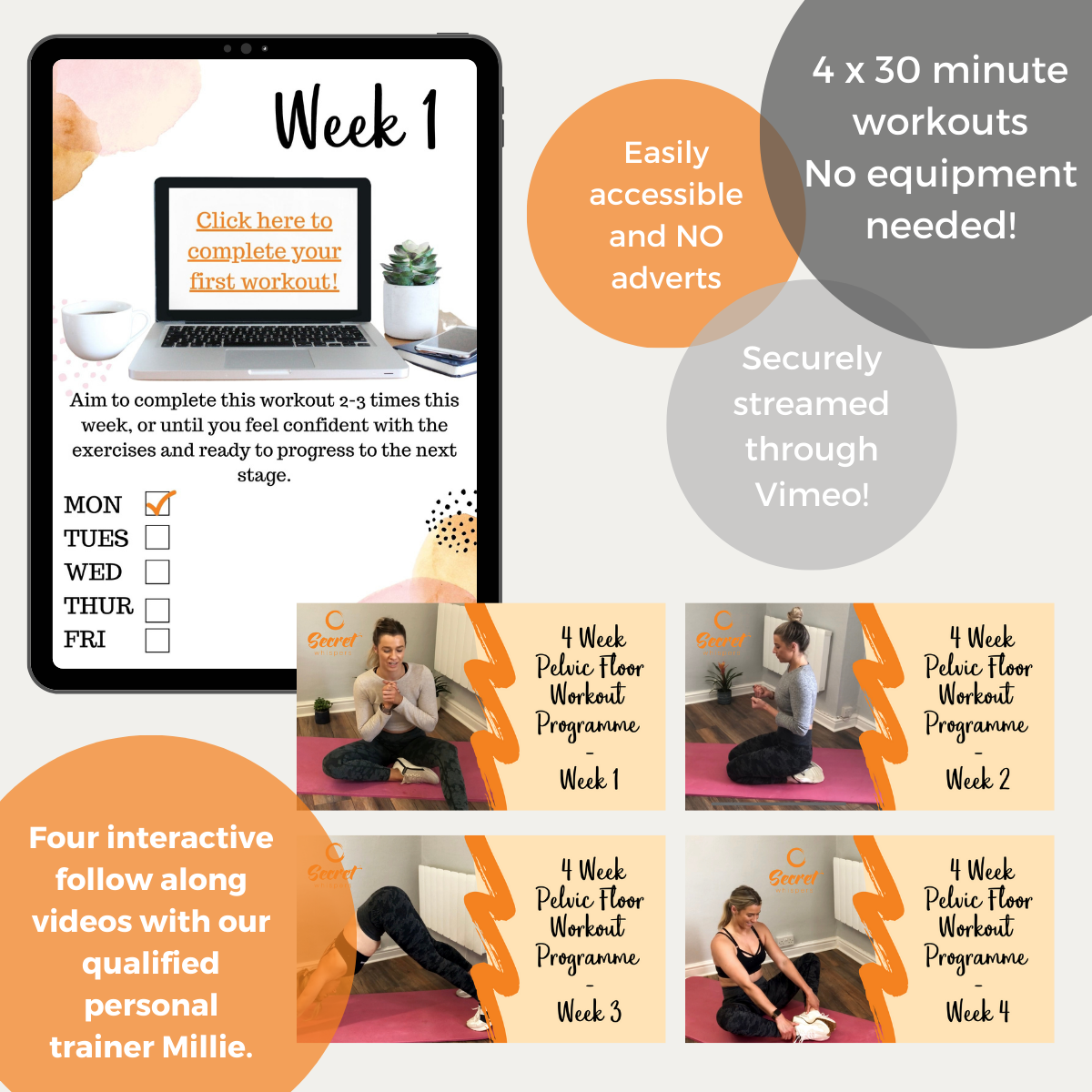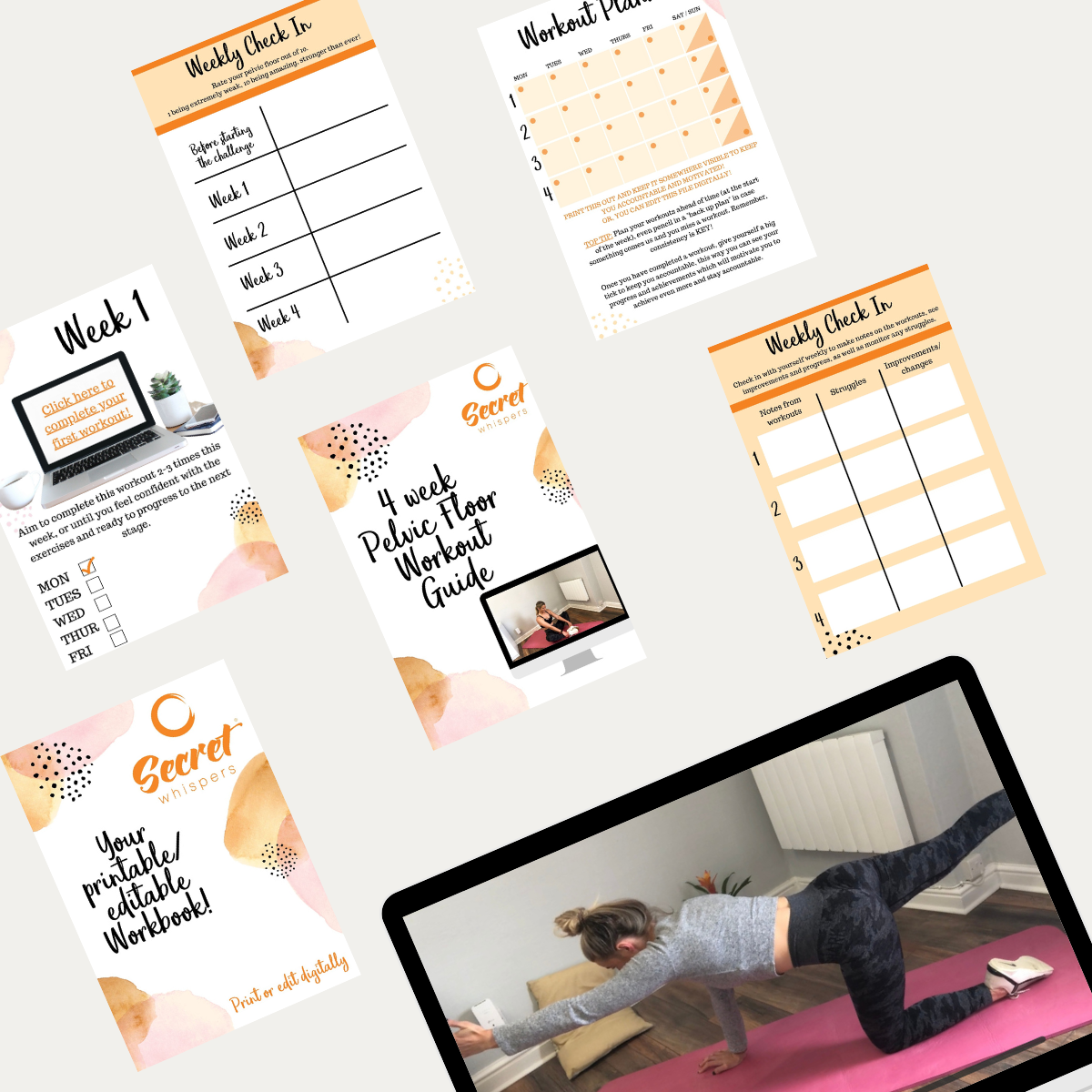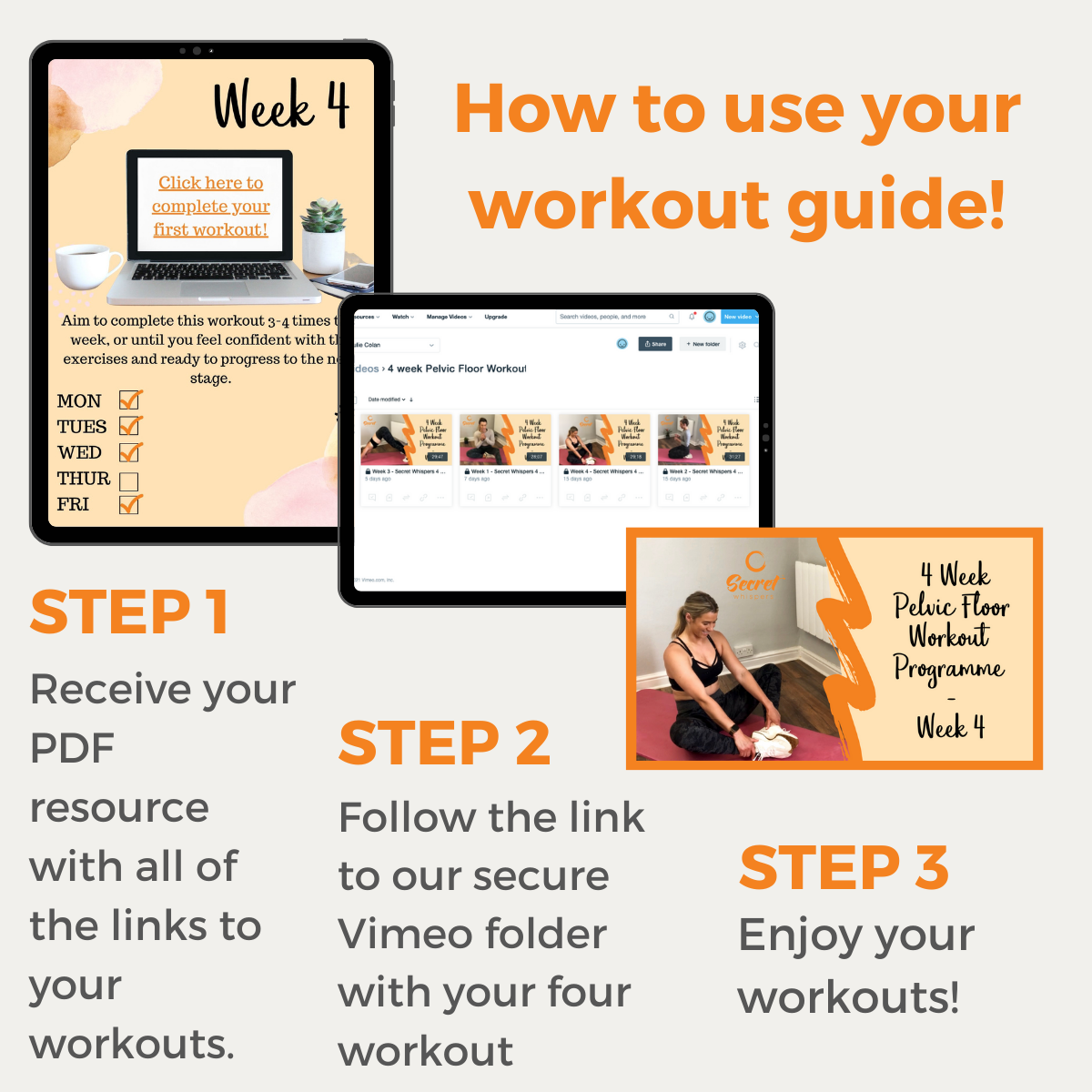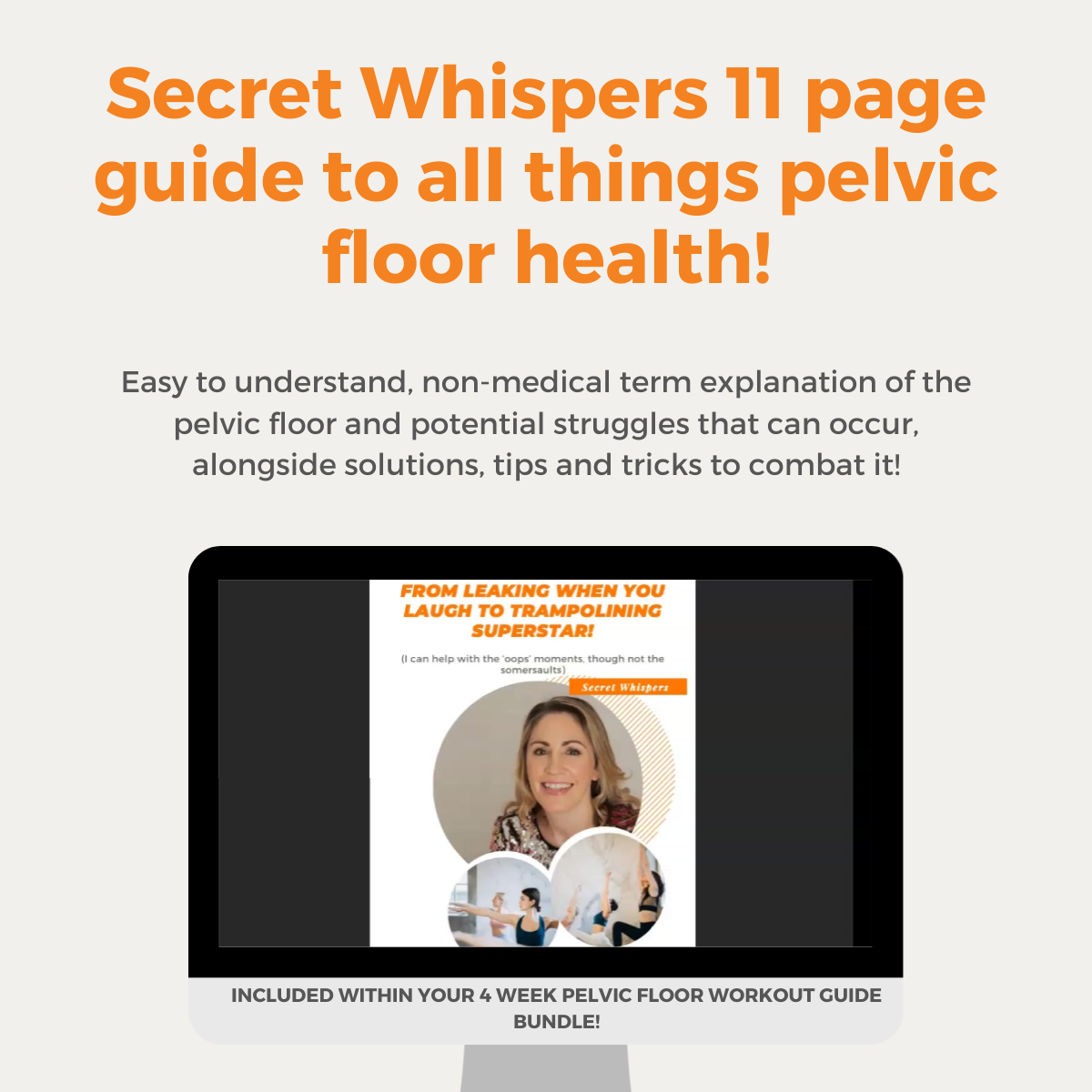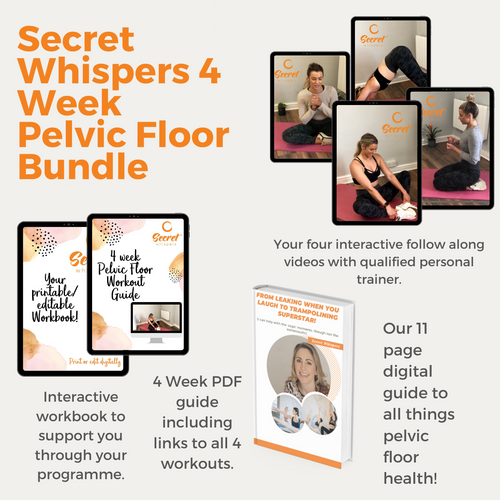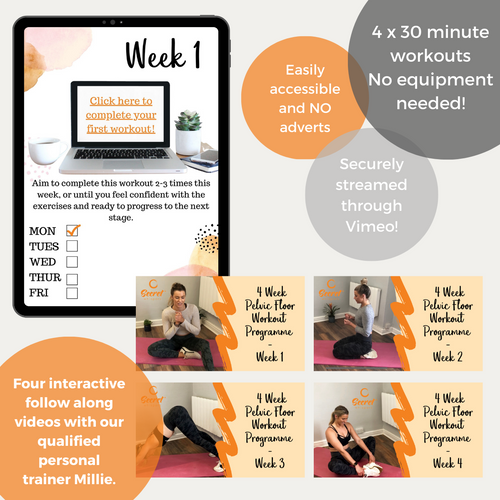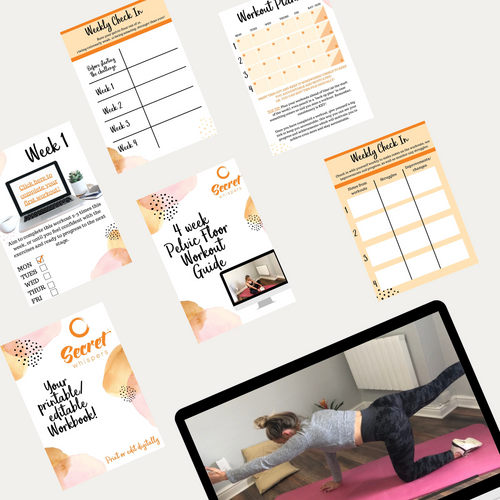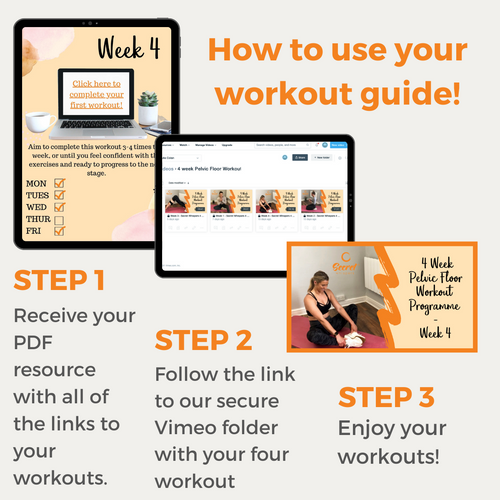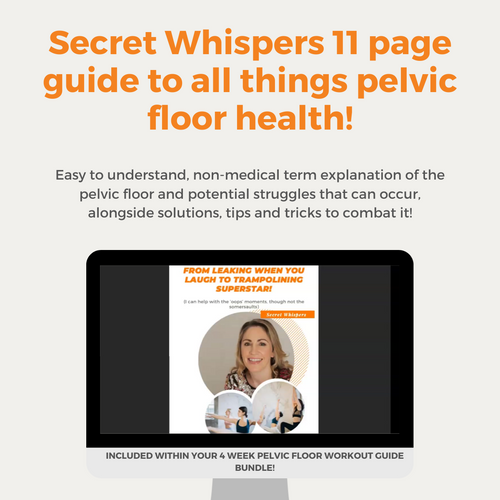 UK FREE Express Delivery!

Award Winning Company
Well done in taking action to help regain the strength of your pelvic floor.
When you purchase this pelvic floor muscles workout programme you will receive:
- Your 4-page workout guide workbook. Please print and fill in as you complete each step.
- Secret Whispers 4 week pelvic floor workout guide. Please save it to your phone, laptop, or iPad so that you can access it from anywhere. The video links are safely secured on Vimeo. Each week we will unlock the videos.
- Bonus - 11 Page digital guide to all things pelvic floor health for you to read.
These videos are for you to keep and you can access them anytime and anywhere. All your workouts in one place. 
This workout plan is designed to educate you about your pelvic floor/core muscles whilst teaching you how to support and improve the strength of these muscles whilst completing exercises. 
Not only this, but this pelvic workout programme will also help you to become more confident, balanced, mobile, and most importantly stronger in areas such as (but not limited to) your core, bum, legs, and even your upper body!

This programme has 4 progressive and adaptable workouts and over 2 hours of fun, educational videos to do from the comfort of your own home, in your garden, and on holiday.
Fantastic
Fantastic challenge full support and lide changes at the first challenge i was wet all the time by junes challenge only once a week now i can go out and know i am not looking for a toilet and no pads no accidents at all and husband has notice the difference i have an aquired brain injury and never thought it was possible to be pad free